WASHINGTON — The head of the U.S. Navy's surface ship program office says the service will be able to meet the goal of a 355-ship fleet.
Rear Adm. William Galinis told industry representatives at a Navy League breakfast Wednesday that congressional investment in shipbuilding and the service life extension of aging vessels will allow the Navy to meet the target.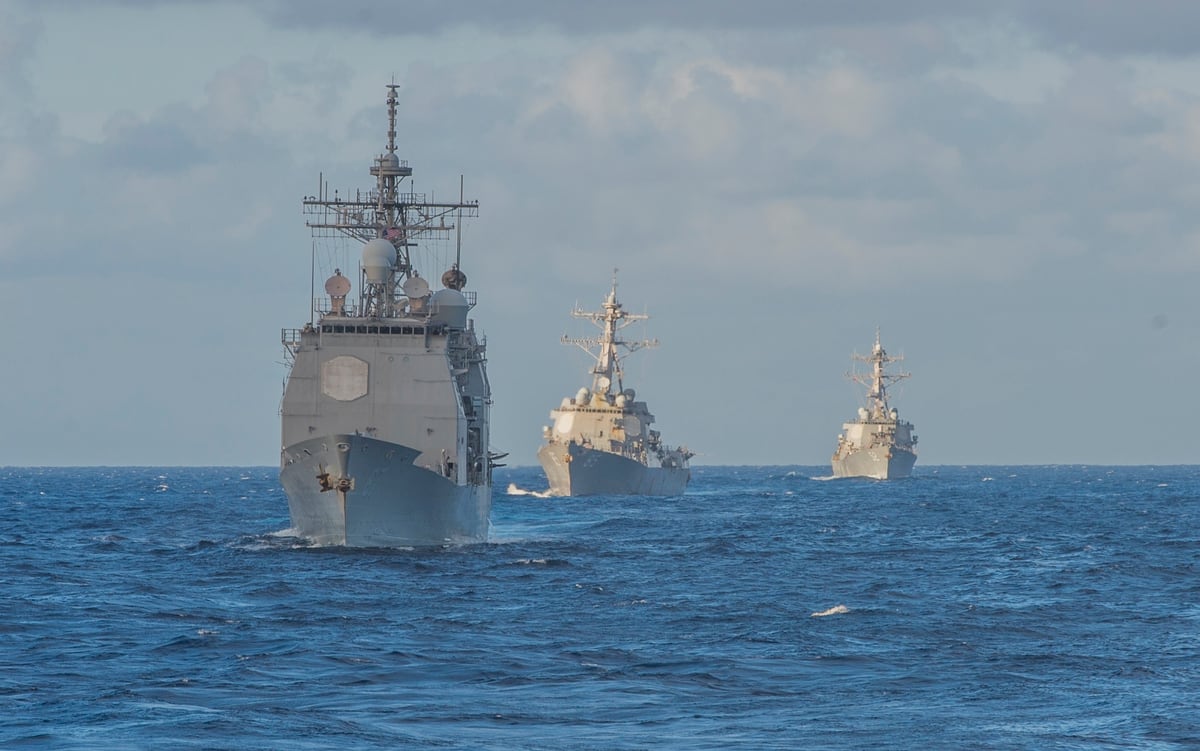 Congress has been "very generous to the Navy, and to shipbuilding in particular" he said. Galinis noted $100 billion worth of shipbuilding work across different program offices, with 35 ships currently in construction or on contract.
Keeping older vessels operational through repairs and maintenance will be a key part of fleet expansion, Galinis noted. "It is a very solid strategy," he said, adding that upgrades can yield "five to 10 more years" of service depending on the ship class.
Casting aside doubts on the feasibility of using ships whose service life have been extended, Galinis pointed to the DDG−53 launched in 1991 and the DDG−113 launched in 2015. "We've demonstrated the DDG−53 can almost have the same capabilities as DDG−113 through repairs," he said, "and we've done a pretty good job at that."
Galinis also previewed upcoming major shipbuilding projects for the Navy, including the first heavy polar icebreaker in cooperation with the U.S. Coast Guard, expected to be awarded early next year, and the future large surface combatant design for a new era of great power competition.
"Our next big effort is the large surface combatant," said Galinis. Although it is in the "early stages of concept development, expect before the end of this year we will start reaching out to industry to share thoughts and feedback."